I read A Court of Thorns and Roses back in June. I threw it into my queue because this book already has hundreds of great reviews on Goodreads, so I figured this would be good to post when I was busy in August.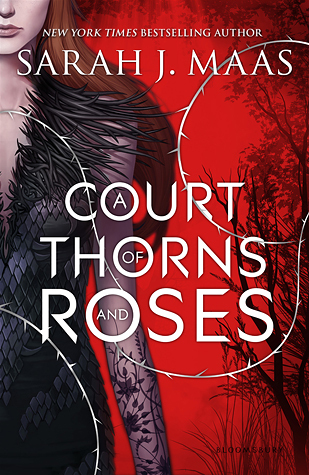 A Court of Thorns and Roses
by Sarah J Maas
Release Date: May 2015
Add to Goodreads
Buy From Amazon
Summary from Goodreads:
When nineteen-year-old huntress Feyre kills a wolf in the woods, a beast-like creature arrives to demand retribution for it. Dragged to a treacherous magical land she only knows about from legends, Feyre discovers that her captor is not an animal, but Tamlin—one of the lethal, immortal faeries who once ruled their world.
As she dwells on his estate, her feelings for Tamlin transform from icy hostility into a fiery passion that burns through every lie and warning she's been told about the beautiful, dangerous world of the Fae. But an ancient, wicked shadow grows over the faerie lands, and Feyre must find a way to stop it . . . or doom Tamlin—and his world—forever.
Sarah J Maas is well known for her first series, Throne of Glass, which is on my to-read list but remains un-read. From what I gathered from the reviews, I wasn't entirely sold on that series. But Court of Thorns and Roses was an amazing read.
I think Bloomsbury tried way too hard to market this book. They describe it as "Beauty and the Beast with faeries" … which is a stretch. They also recommend it for Game of Thrones fans, which I can't see at all. I don't understand why publishers go to such great lengths to compare new releases to big sellers (besides $$$), because A Court of Thorns and Roses stood on it's own two feet and was a great book – no cheap comparisons required.
While it did fall victim to some of the standard YA-tropes, eg. beautiful man loves plain girl, forbidden love, zero to hero etc, there was enough originality that kept it going, even through the slower parts. There's NO LOVE TRIANGLE! None! I promise!
I liked Feyre's character. When reading 1st person books, it really helps if I actually like the protagonist/narrator and Feyre was alright to me. I appreciated that she wasn't an innocent virgin (rompin' around in the barn with her teenage fling…. whoo hoo!) because I feel that the YA genre has too many slut-shaming/virgin-worshiping characters. Let girls be girls! Was I surprised that her weapon of choice was a bow and arrow? Not at all… (Merida/ Katniss/ Nerf Rebelle/ need I go on?)
The two main faerie characters, Tamlin and Lucien were my favorites. Sarah Maas wrote their friendship so effortlessly, their banter flows and their actions compliment each other. Somewhere, I feel like a lot of Slash Fan Fiction is brewing, not that I wouldn't mind reading it…ahem.
Tamlin was definitely a pretty boy. I try to give the author some credit by putting a mask on his face so we could try to be less shallow. But come on, a bronzed muscled super-hunk, there was no hiding it. Though I did grow tired of how many times his shirt was so soaked with blood that his muscles were visible, kinda gross more than sexy – but to each their own. Despite Tamlin's appeal, Lucien was my crush throughout this book. I always prefer the dark horse over the glowing hero. That metal eye was just too cool.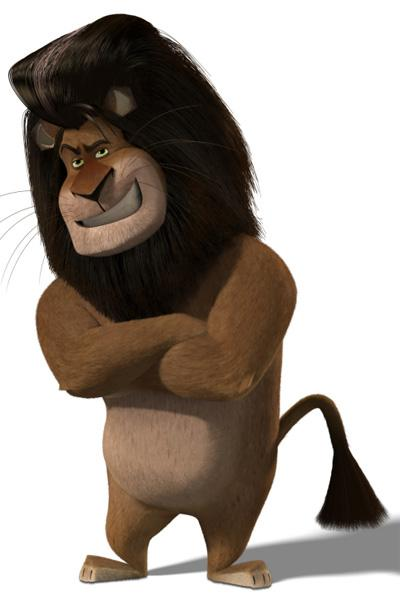 So, my weird confession of this book review is that for whatever reason, I had a REALLY hard time picturing Rhysand. Which shouldn't have happened for the amount of times his handsomeness, his dark clothes and "blue-black" hair were mentioned. BUT every time I tried to picture him all I could see was Makunga from Madagascar 2. *shrug* Maybe because they're both arrogant and (kinda) jerks? After the events leading to book 2, I really hope Rhys doesn't kick off some unnecessary love triangle.
There were many questions left unanswered. Like, why Feyre's sister was immune to glamour, what's going to happen with the Feyre-Rhys dynamic, are more lies going to backfire? I'm just grateful that it wasn't a cliff hanger. I sense some awesome, gory, action-packed war will be coming our way, the book ended in the calm before the storm.
In the end, I flew through this book, because it's a real page turner. Every chapter would leave me wanting more action, more secrets and more faerie sexy-time. I'm looking forward to the 2nd book in the series, set to be released sometime in 2016.