I devoured Red Queen in less than 48 hours. It's a fast paced, action-packed YA read that hits the mark on so many levels, but in the end I still feel conflicted about it.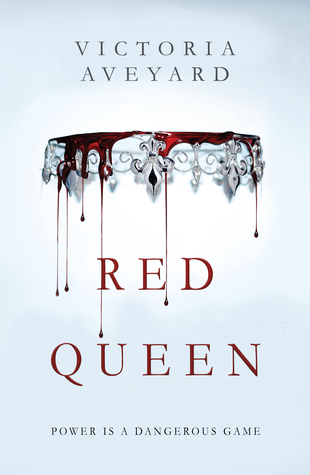 Red Queen
by Victoria Aveyard
Release Date: February 2015
Add to Goodreads
Buy From Amazon
Summary from Goodreads:
The poverty stricken Reds are commoners, living under the rule of the Silvers, elite warriors with god-like powers. To Mare Barrow, a 17-year-old Red girl from The Stilts, it looks like nothing will ever change.
Mare finds herself working in the Silver Palace, at the centre of those she hates the most. She quickly discovers that, despite her red blood, she possesses a deadly power of her own. One that threatens to destroy Silver control.
But power is a dangerous game. And in this world divided by blood, who will win?
Victoria Aveyard is a trained screenwriter and that is evident in her brilliant action-packed scenes, developed characters and excellent pacing. Red Queen could jump on the movie screen instantly, and I'd be pre-ordering my tickets.
What I loved most about Red Queen was the world building. The story line, however, was a tad predicable.
Ultimately, as much as I loved this book, I couldn't give it 5 stars. Red Queen was a brilliantly entertaining book but it wasn't exactly original. (Based on reviews on Goodreads, I'm not the only one who feels that way.) It felt like a mash up of Mockingjay, X-Men, Red Rising and The Selection. With great results mind you, but it kept nagging at the back of my mind. The title Red Queen seemed to be used for theatrics, and it doesn't really tie into the story line as much as I thought it would.
The sequel, Glass Sword is set for release in February 2016. And so beings the waiting game…